Weeknote 33
Travel planning, Work team expands, Trip t'York
Travel planning
Without any completion date confirmed yet for my house move, I hesitantly decided to start planning and booking for some trips over the next few months in Europe. Gone are the days, it seems, of bargain deals outside the school holiday season with train and plane departures available at semi-sociable hours ☹️.
Work team expands
At work, we welcomed new team members from another agency, Neontribe, who dxw recently acquired. Looking forward to hopefully meeting them all, among many other new dxw recruits, at next week's work Christmas (Winter) party.
Trip t'York
Over the weekend, X and myself visited York which was pleasingly sunny for most of the time we were there, albeit seasonally cool. The River Ouse was almost literally beside our hotel due to the heavy rainfall this month. Thanks to the minor flooding of nearby ground, riverside walking certainly wasn't an option for this visit, so we settled for exploring The Shambles on foot with it's many quant shops, restaurants, and cafés. The two dining highlights of the visit were Dough Eyed for some of the best pizza we'd ever tried.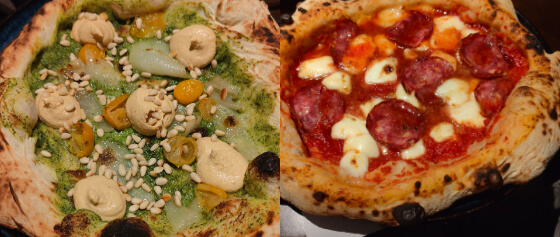 For Sunday brunch, I found the impressively characterful interior at Dyls café bar to relax and dine in. Just outside the city walls, look carefully for this hidden away iconic Motor House tower on Skeldergate Bridge. Advisably, try to build up a good appetite before arrival and prepare for some large-ish portion sizes here and French (Yorkshire) fries with most dishes!