Weeknote 35
House move preparations, Delicious dining discoveries, Winter party
House move preparations
Things are finally looking hopeful for more my house move on the not so distant horizon. A whole bunch of packing, organising and other related preparations beckons. Add to that a heavy dose of stress and slight sadness about leaving my current abode, neighbourhood, and countryside lifestyle of almost eight years.
Delicious dining discoveries
Following my painful visit to the dentist last week, some comfort food was in order. Disappointingly our intended choice, Sabor Peruano, was unexpectedly shut for the day at Elephant & Castle, so we instead opted for Guasa at Mercato Metropolitano. I think I may have discovered my newest favourite comfort food there, beef filled Arepas with Yuca frita. My flexitarian diet preference certainly hasn't been much evident in recent weeks!
Over the weekend we discovered Viet Soho for its no-frills but delicious phở, plus a wide choice of side dishes. Bear in mind the service here isn't the friendliest, but worth enduring for the quality of food.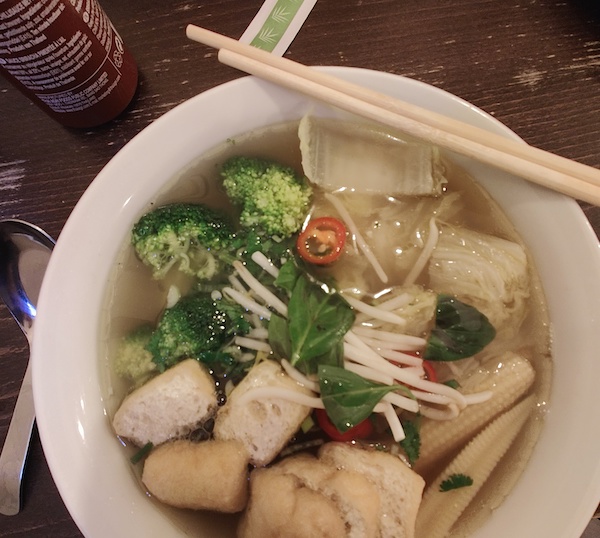 El Dorado is a Columbian restaurant somewhat hidden away in Seven Sisters, which we also visited over the weekend. The atmosphere there for a Saturday evening was certainly lively, and the food even more so. Their starter of papa a la Huancaína, was the best I've tried yet. For mains, I'd the mixed ceviche bursting with fresh seafood flavours, followed by a sweet treat of lucuma and pistachio cheescake.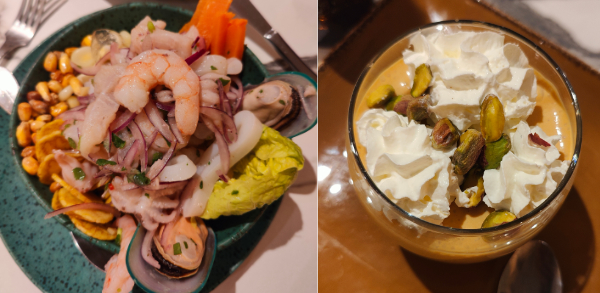 Winter party
The somewhat later than usual Christmas/Winter company party took place on Thursday in Camden to accommodate Neontribe joining dxw the family earlier this month. The day began with an unconference, which provided a good opportunity to meet everyone in person. Unfortunately, it wasn't easy to hear what everyone was saying in each session due to having them all concurrently in the same enclosed space. Nevertheless, I managed to meet a few new recruits and enjoyed chatting to some colleagues I'd not seen in a while.