Weeknote 4
Spring hiking, more life coaching and developing my teaching skills
It's almost Easter already and as ever it feels like Christmas was just a few weeks ago! My routine walks I do ahead of working-from-home each day felt unusually quiet without the abundance of parents and their Chelsea ferrying their many little darlings to and from prep schools in the close vicinity of where I live.
Hiking
Further away from home I spent some time with my hiking group over the weekend walking a 26 kilometre circular route from Chichester via the Devil's Humps. It's always interesting to meet new folks on the walks including, on this occasion, a school teacher who'd grown up close to where I did in Stoke-on-Trent. We spent much of the walk chatting about familiar places visited in childhood and experiences moving down south.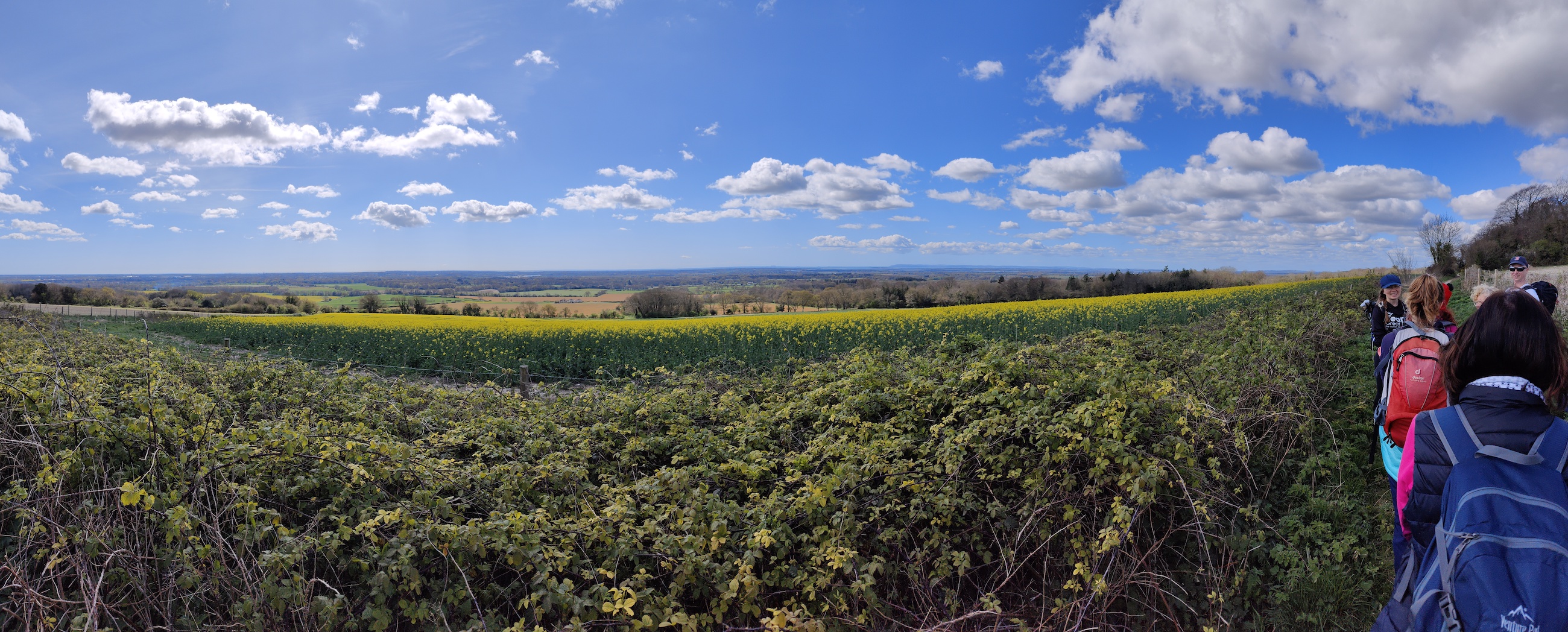 Life coaching
My life coaching continued this week with a tighter focus on memories from growing up and my experiences of often feeling outside the crowd at school, and to some extent other places since. Despite my initial doubts about where the sessions are going and helping in any way, I can see with some self-determination and work before the next session that it's helping me feel slightly clearer on a way forward.
Work
My accessibility focus at work continues with further internal online workshops that have been a big success so far. The past month I curated a series of interactive workshops to help educate my team on the principles and practices of web accessibility. Almost all the team participated and there was overall positive feedback and appreciation. It's one of the few opportunities I've had in my career to date to take an occasional break from coding work and instead focus on my developing my teaching and communication skills.