Weeknote 42
Pizza road trip, More furniture, To Germany
Pizza road trip
My week started off on Bank Holiday Monday with a road trip joining my uni friend to tour Surrey's best pizza restaurants. Since last April, my friend and I started going in search of the best pizza restaurants London and beyond has to offer. Our winner of the three restaurants visited in this single road trip was Reigate's Monte Forte which did an authentic Neapolitan style pizza. Next stop for our pizza road trip, Naples! 🙃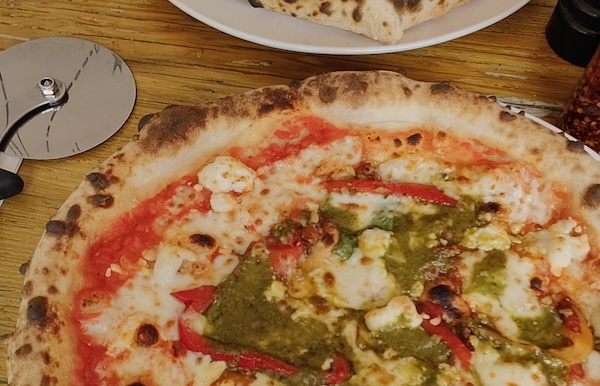 More furniture news
Back at home with the help of X, I've been busy taking delivery of more new furniture for my new home. This week, my sofa-bed arrived. I'd a local carpenter modify my giant-sized IKEA Ekedalen bar table down to a more comfortable height for anybody of average height. After next week, I should finally have the new wardrobe and drawers I've ordered to finally move everything out of boxes since my move last month.
To Germany
Once again, I made my way to Düsseldorf by train ahead of Beyond Tellerrand conference starting next week. On my way there, I made a detour and stopoff to Aachen due to track work closures. It made for a pleasant lunch stop to sample the local speciality bratwurst on a slight detour from my flexitarian habits of the past.
Await next week's news of my trip to Bucharest…!